For climates with moderate heating and cooling needs like the Odessa Bay Area, heat pumps offer an energy-efficient alternative to furnaces and air conditioners. Like your refrigerator, heat pumps use electricity to move heat from a cool space to a warm space, making the cool space cooler and the warm space warmer. During the heating season, heat pumps move heat from the cool outdoors into your warm house and during the cooling season, Odessa heat pump repair can help move heat from your cool house into the warm outdoors. Because they move heat rather than generate heat, heat pumps can provide equivalent space conditioning at as little as one quarter of the cost of operating conventional heating or cooling appliances.
There are three types of heat pumps: air-to-air, water source, and geothermal. They collect heat from the air, water, or ground outside your home and concentrate it for use inside.
The most common type of heat pump is the air-source heat pump, which transfers heat between your house and the outside air. Today's heat pump can reduce your electricity use for heating by approximately 50% compared to electric resistance heating such as furnaces and baseboard heaters. High-efficiency heat pumps also dehumidify better than standard central air conditioners, resulting in less energy usage and more cooling comfort in summer months. Air-source heat pumps have been used for many years in nearly all parts of the United States, but until recently they have not been used in areas that experienced extended periods of subfreezing temperatures. However, in recent years, air-source heat pump technology has advanced so that it now offers a legitimate space heating alternative in colder regions.
For homes without ducts, air-source heat pumps are also available in a ductless version called a mini-split heat pump. In addition, a special type of air-source heat pump called a "reverse cycle chiller" generates hot and cold water rather than air, allowing it to be used with radiant floor heating systems in heating mode.
Odessa Heat Pump Repair Services
We offer free in-home evaluations. We feel that important that we take a complete survey to assure you get the correct solution to your problems, Velocity also offers custom installations and replacements for residential and commercial applications. We offer emergency service on air conditioning and heating units, refrigeration and air filtration systems, as well as commercial roof top units in the Tampa Bay Area. We're fully equipped to repair all makes and models of heating and air conditioning systems, including geothermal and solar HVAC systems.
Why Choose Velocity
Owner Bill Snyder has been proudly serving the Tampa Bay Area air conditioning and heating industry for 9 years. When he opened Velocity Air Conditioning he had a vision of providing superior service and Air Conditioning Repair at a fair price without cutting corners.
Velocity Air Conditioning takes pride that it is a family owned business that provides quality and efficient Tampa Bay area Air Conditioning Repair & Air Conditioning Services or replacement to residential homes and commercial businesses in the Tampa Bay area. We're available by phone 7 days a week. We're here for you, when you need us.
Family owned means you will get personal service with experience in customer satisfaction. We are here assist you in the repair, and modernization of your climate control system, providing energy efficiency tips whenever possible. Rest assured, Velocity only uses top of the line, brand name equipment. We offer a lifetime guarantee on all Tampa Bay Air Conditioning Repair Services and extended warranties on most equipment that we sell.
Special Offers




Quality service at a bit of a discount.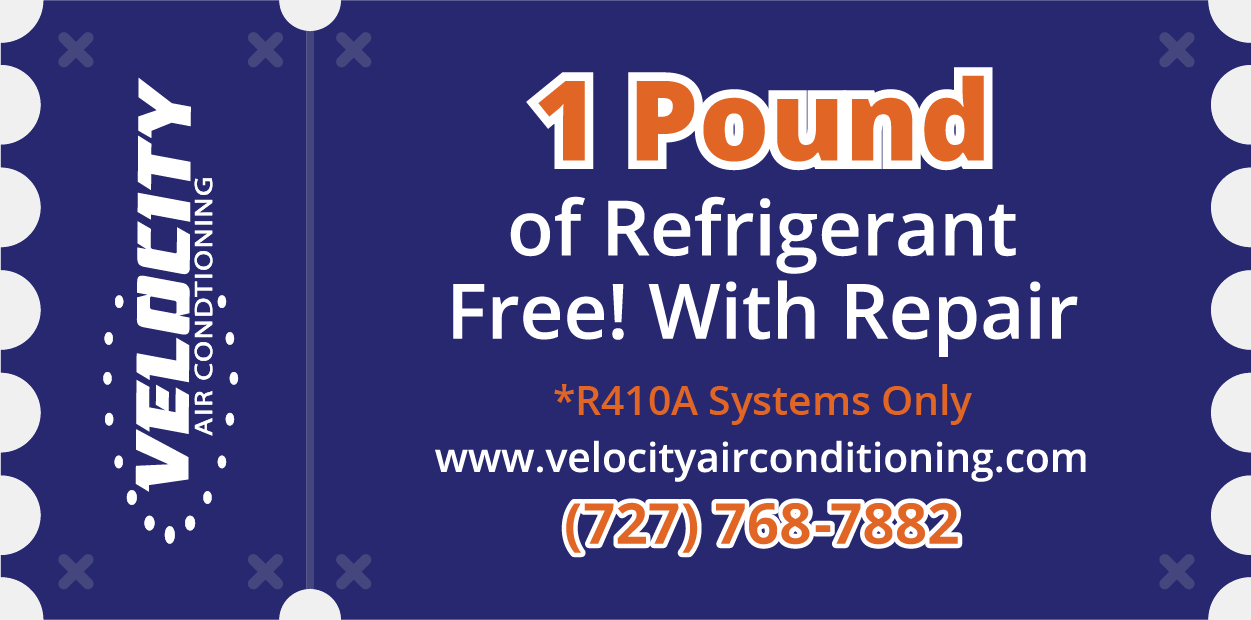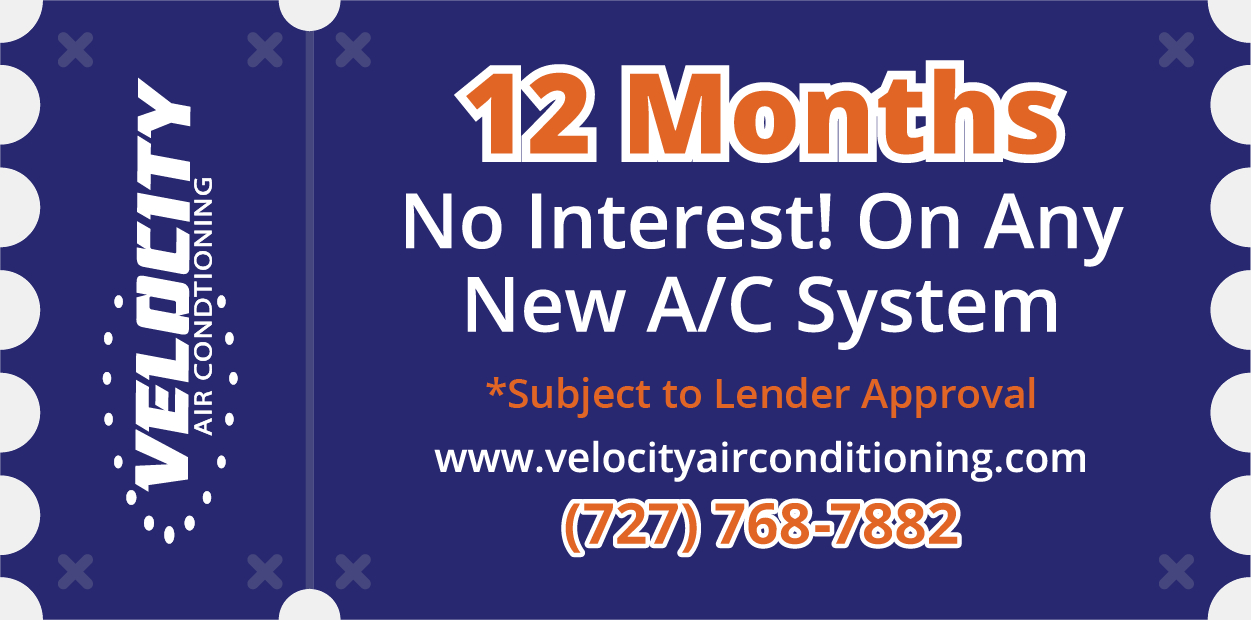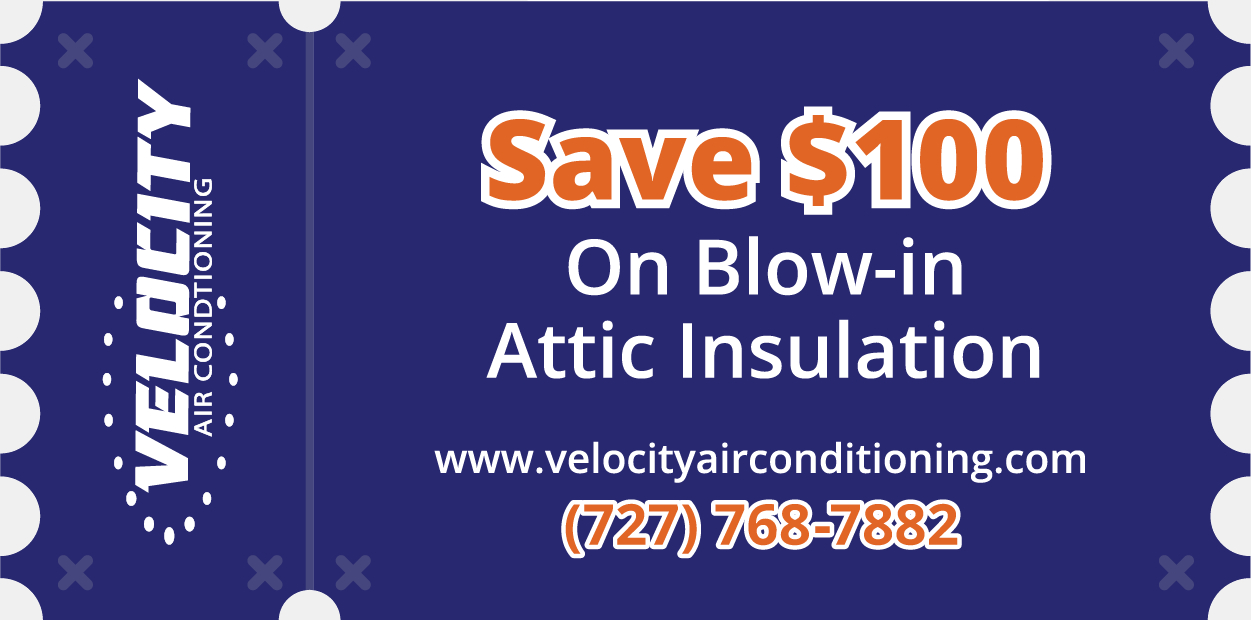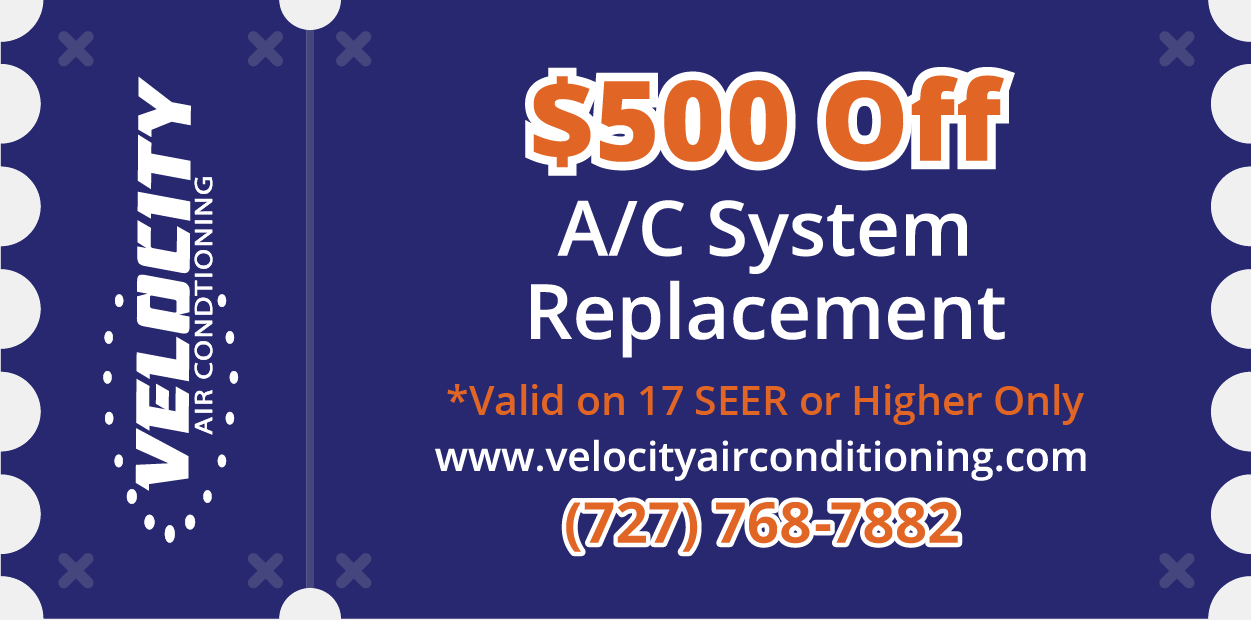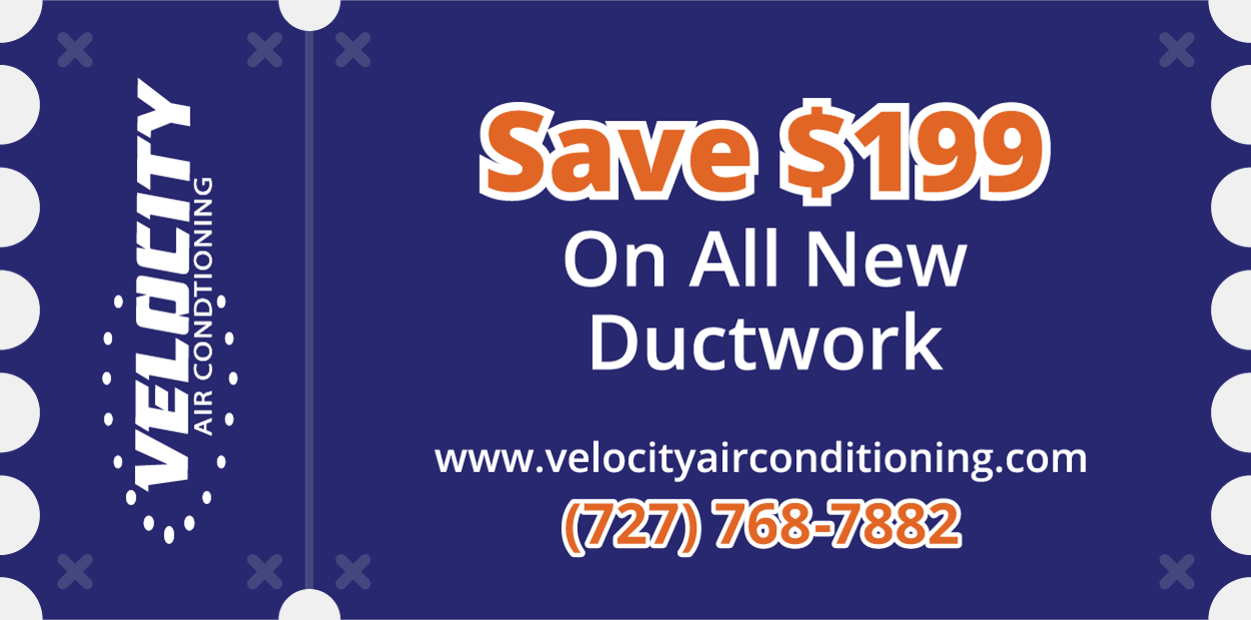 Clearwater
">
St Petersburg
">
New Port Richey
">
Lutz
">
Bradenton
">