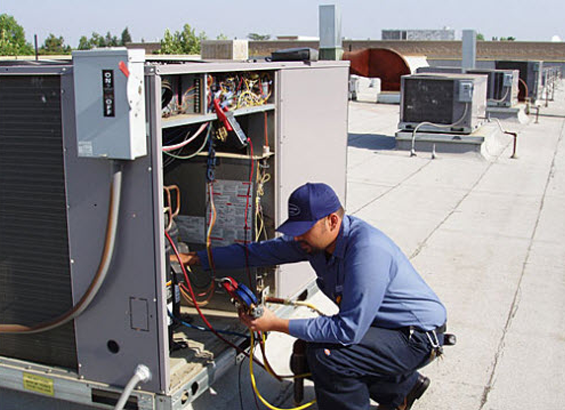 As a business, you rely on your commercial HVAC system to make your business succeed. Without it, your employees are uncomfortable and less productive, and your customers avoid coming to your location to do business. Depending on your kind of business, you may have equipment that's sensitive to the heat, potentially damaging the equipment or your product.
Commercial HVAC systems are complex, requiring special knowledge and training to effectively diagnose, repair, and maintain the system. The expert technicians at Velocity Air Conditioning bring this expertise to businesses around the Tampa Bay area.
Commercial AC systems are more than just larger versions of the residential unit you have on your home. Rather, they include more complex components that each affect the refrigeration cycle differently, including economizers, make-up air units, and commercial controls. The backend of these systems are complex, requiring a deeper set of skills and expertise.
Without this requisite set of skills, it's easy for a repair team to put a temporary fix on your air conditioning, only for it to shut down operations again. Technicians with not only the right training, but also experience, ensures your system will meet the demands of even the hottest and most humid days.
In addition to knowing your technician will properly diagnose the problem, you want to know it's going to be repaired quickly. The technicians at Velocity Air Conditioning arrive prepared to fix nearly all commercial AC problems. Our team also provides 24/7 commercial AC emergency repair services, so no matter when your system goes down, our team is ready to respond.
Sizing and installing a commercial AC is not as simple as selecting the properly sized unit and running your refrigeration lines. Rather, you have to consider numerous variables unique to a commercial application. This includes when your system will run, the number of occupants in the building, heat generating equipment you run, and more.
Add to this that commercial HVAC companies engineer the systems based on your needs, rather than simply installing a predetermined unit. This leaves a lot of variation from one recommendation to the next. At Velocity Air Conditioning, we engineer every system to comply with ACCA Manual J standards. This important distinction means you can rely on the system to consistently deliver cool air when you need it.
Going beyond the engineering and installation of the primary cooling equipment, the rest of the system can lead to massive energy loss. This is why our team pays particular attention to the quality of your ducting system. We start by checking that all of your ductwork is properly connected with no damage. Then we properly seal those ducts to ensure the air you've paid to cool is delivered to the areas needed around your business.
The key to consistency with your commercial HVAC system is proper maintenance. Just like any other mechanical system, its performance will slowly deteriorate unless the right maintenance tasks are completed on schedule.
Keeping your system well-maintained helps reduce your operational costs. First, it keeps your system running efficiently, reducing your monthly cooling expenses. With improved efficiency comes reduced system strain. This extends the mechanical life of your HVAC system. Maintenance also identifies problems early, allowing our technicians to resolve them before they cause any system downtime.
Our technicians will visit your business during off-peak hours to perform the required maintenance. This includes changing filters, testing and calibrating motors, relays, capacitors, igniters, and other critical components. Add to this that you don't even have to remember to schedule your maintenance. Rather, our team will keep track of your maintenance, and will reach out to you to set up your visit at the appropriate times.
Commercial HVAC Services in Clearwater
You get the best service for your commercial HVAC system when the team who repairs and maintains the system is intimately familiar with it. That's why the Velocity Air Conditioning team provides everything from design and installation to routine maintenance and repair.
Even if your system wasn't originally designed by the Velocity team, our technicians are fully equipped and experienced to work on every system in the Tampa Bay Area. Our focus on service means you never have to worry about whether your system will stand up to the heat and humidity the Florida summers will throw at it. Rather, you'll relax and have the freedom to focus on the things that truly matter, like running and growing your business.
Why Choose Velocity Air Conditioning
You depend on the company you partner with to keep your business cool to be both trained and experienced. The Velocity Air Conditioning team is headed by HVAC veteran Bill Snyder, who himself has over a decade of experience servicing the best systems. He started Velocity Air Conditioning with the idea of providing exceptional heating and air conditioning service to the Tampa and Saint Petersburg area. While offering a reasonable price, the Velocity Air Conditioning team works with the utmost integrity, refusing to cut corners to save a few bucks in the short term.
Velocity Air Conditioning is a family run business, offering the kind of service you'd expect from a close family friend, but with the experience of trained professionals. That allows us to meet every need you have for your commercial property, while also providing tips for how to get more from your system. Call (813) 370-0299 to schedule your commercial AC repair or maintenance with one of the expert technicians at Velocity Air Conditioning today.
Special Offers
Quality service at a bit of a discount.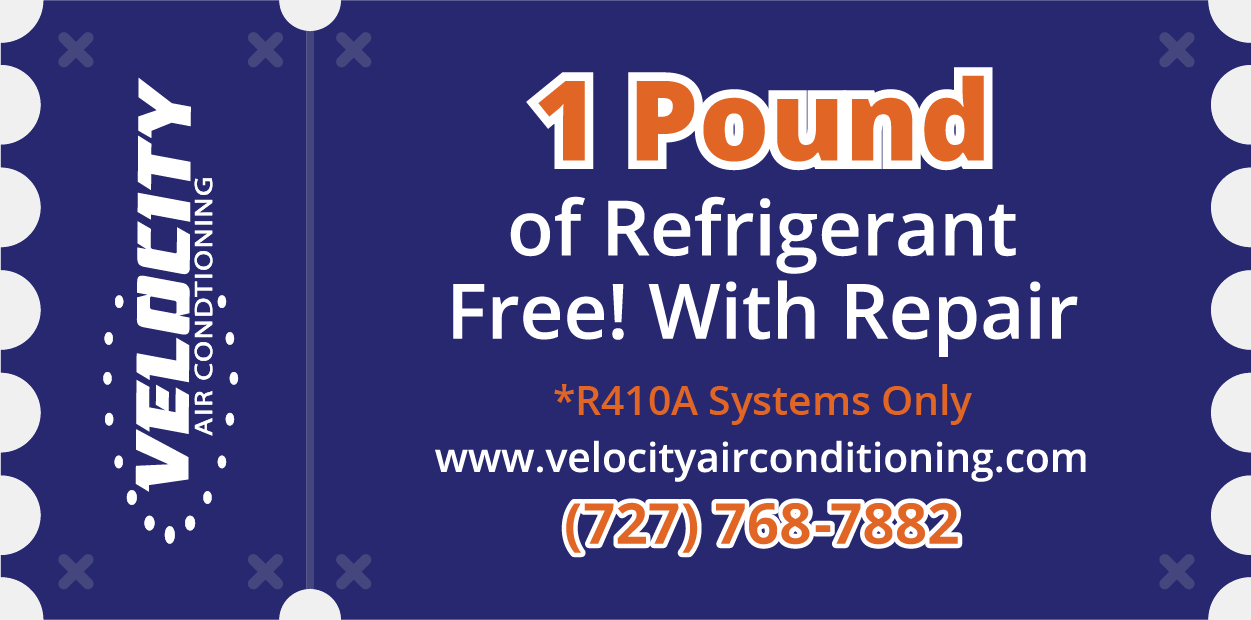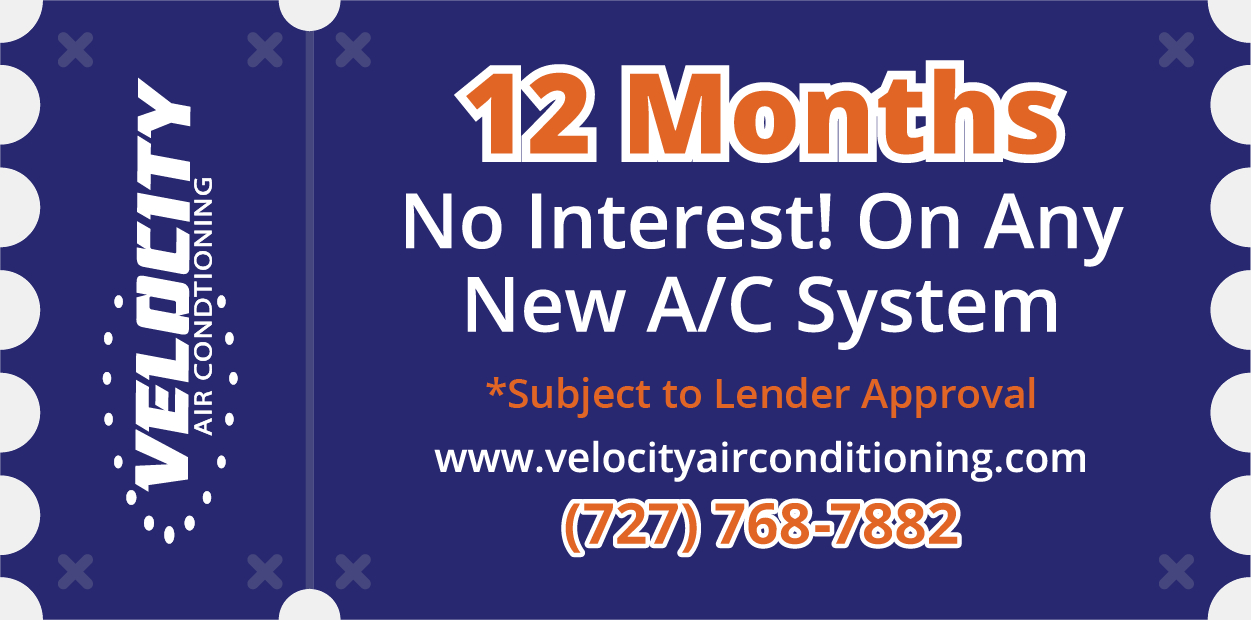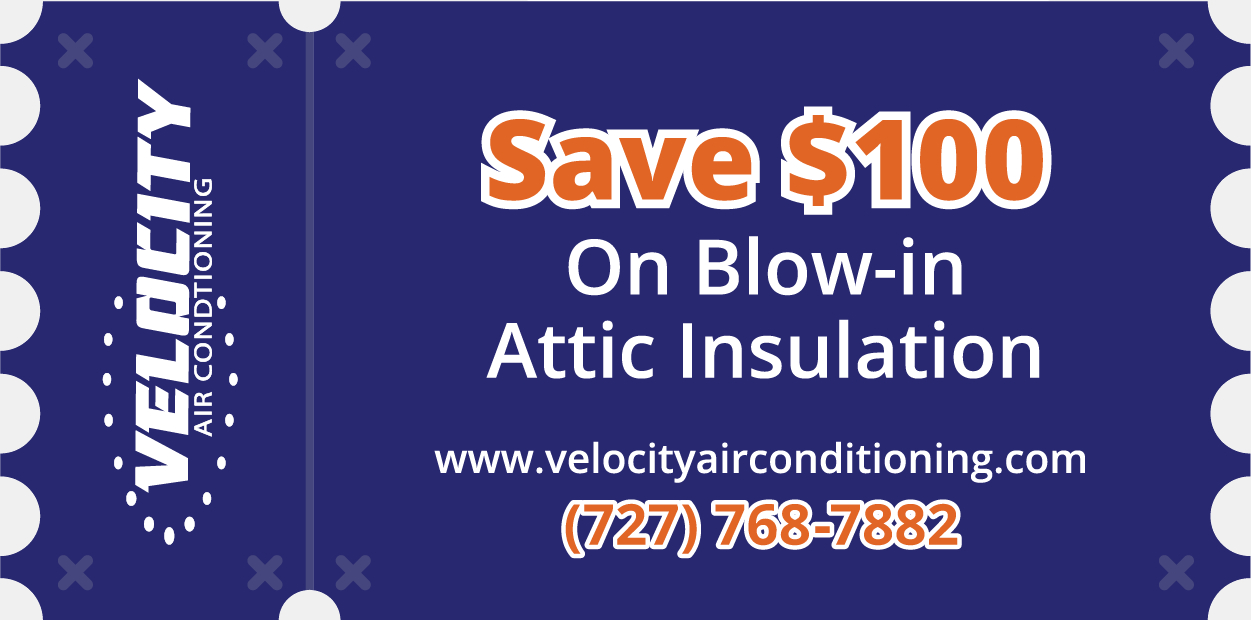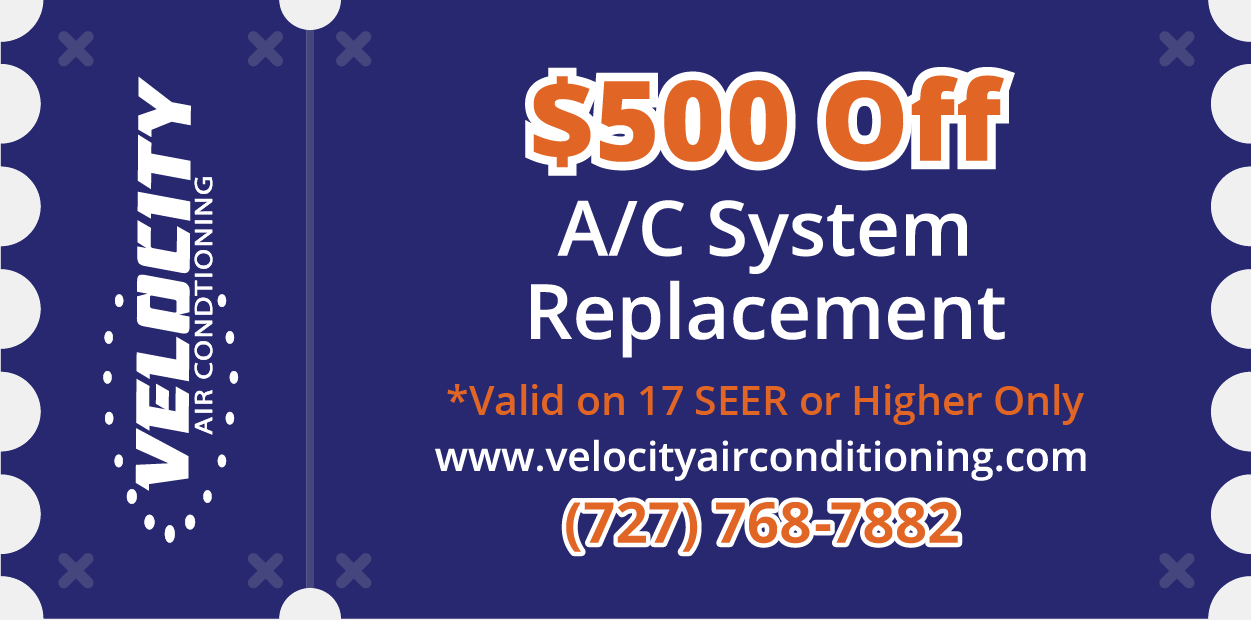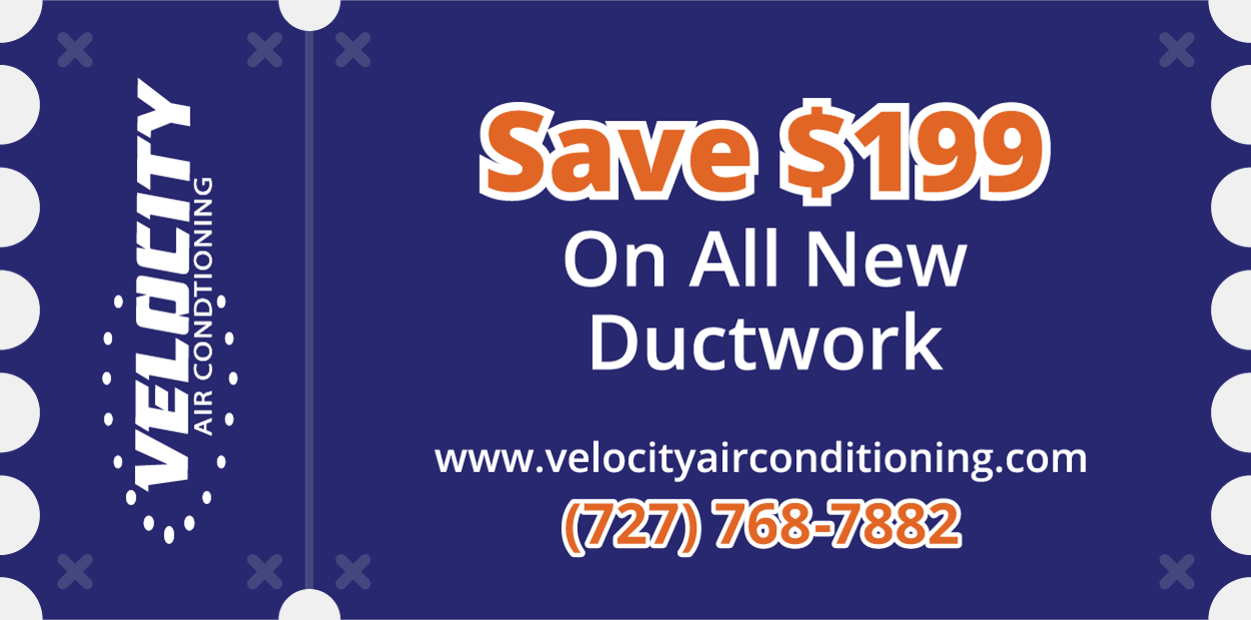 Clearwater
">
New Port Richey
">
Lutz
">
Bradenton
">