Have you ever walked through the door to your home and realized warmer and more humid than it is outside? If so then it is probably time to make the dreaded AC repair Service call to a local AC Professional.
When making a Largo AC Service Call there are a few things you can do as a homeowner that could make the process easier. It's always helpful to a technician if they understand what is going on with your system when they arrive. Here are three common scenarios that can happen when your AC System is not working properly:
• AC System turns on but isn't cooling
• AC System does not turn on
• Air flow is reduced or restricted
Largo AC Service Call Issues
Keeping your home comfortable and maintaining the balance between your AC System, air flow, and mechanics can be a challenge. If any of these components are not working properly it can affect the entire system. Having a basic understanding of the language and terms used by your technician can help in diagnosing AC System issues. You can check out our article on how to Prevent Air Conditioning Breakdowns here.
The Department of Energy (DOE) outlines some of the most issues that can help to diagnose the problems you may face with your AC System. When your system is not turning on or is not providing proper airflow there are a few simple things your technician can check:
1. Refrigerant: Low or leaking refrigerant will minimize the cooling capacity or your air conditioner. If there is an issue with the refrigerant, your technician may attempt to identify and repair the leak and recharge the system
2. Thermostat or Control System: Dead batteries in a thermostat or control system may prevent your unit from turning on. If the unit turns on but isn't cooling properly, your technician may perform a test to ensure it is set properly and that it is reading the correct temperatures.
3. Electric and Electronic Controls: If the unit is not operating, the compressor, fan controls or capacitor could be worn out or electric connections may have been affected by the system's consistent starting and stopping, and on-demand operation.
4. Condensate Drainage: If the unit isn't cooling properly, the technician may check condensate drains to be sure they are not clogged.
5. Air Filters: Clogged air filters can restrict airflow and decrease your air conditioner's ability to remove humidity from the indoor air effectively.
6. Ductwork: Leaking, constricted or clogged ductwork can interfere or even cut off conditioned air from getting to your indoor living spaces.
Your AC technician may suggest replacing your air conditioner instead of a repair in cases where the system is older and inefficient. There are a lot of factors to consider when looking at a repair to an older system such as cost, potential energy savings with a new system, potential life of the system and more. A highly trained AC technician can help you make the best decision for your unique situation.
Before the Largo AC Service Call
When possible, you should locate and write down the manufacturer name and model number of the equipment from your initial bill of sale so it is available for the technician when they arrive. Many times this information is not available or easily accessible. A homeowner should not attempt to "open" any equipment in order to find this information. Be sure to let your technician know if your system is covered by any manufacturer warranties as this can save you money on parts and maybe even labor costs.
Largo AC Service Call Follow Up
Routine maintenance is a very important part of extending the life of your AC System and reducing or even eliminating costly repairs. Think of it as being similar to taking your car in for an oil change! If you do not already have a service agreement in place, talk to your technician about a maintenance plan to help keep you AC System running smoothly. Routine maintenance has been shown to extend the life of an AC System, reduce costly repairs and also ensures that any manufacturer warranties remain in force.
Largo AC Repair Services
We offer free in-home evaluations. We feel that important that we take a complete survey to assure you get the correct solution to your problems, Velocity also offers custom installations and replacements for residential and commercial applications. We offer emergency service on air conditioning and heating units, refrigeration and air filtration systems, as well as commercial roof top units in the Tampa Bay Area. We're fully equipped to repair all makes and models of heating and air conditioning systems, including geothermal and solar HVAC systems.
Why Choose Velocity
Owner Bill Snyder has been proudly serving the Tampa Bay Area air conditioning and heating industry for 9 years. When he opened Velocity Air Conditioning he had a vision of providing superior service and Air Conditioning Repair at a fair price without cutting corners.
Velocity Air Conditioning takes pride that it is a family owned business that provides quality and efficient Tampa Bay area Air Conditioning Repair & Air Conditioning Services or replacement to residential homes and commercial businesses in the Tampa Bay area. We're available by phone 7 days a week. We're here for you, when you need us.
Family owned means you will get personal service with experience in customer satisfaction. We are here assist you in the repair, and modernization of your climate control system, providing energy efficiency tips whenever possible. Rest assured, Velocity only uses top of the line, brand name equipment. We offer a lifetime guarantee on all Tampa Bay Air Conditioning Repair Services and extended warranties on most equipment that we sell.
Special Offers




Quality service at a bit of a discount.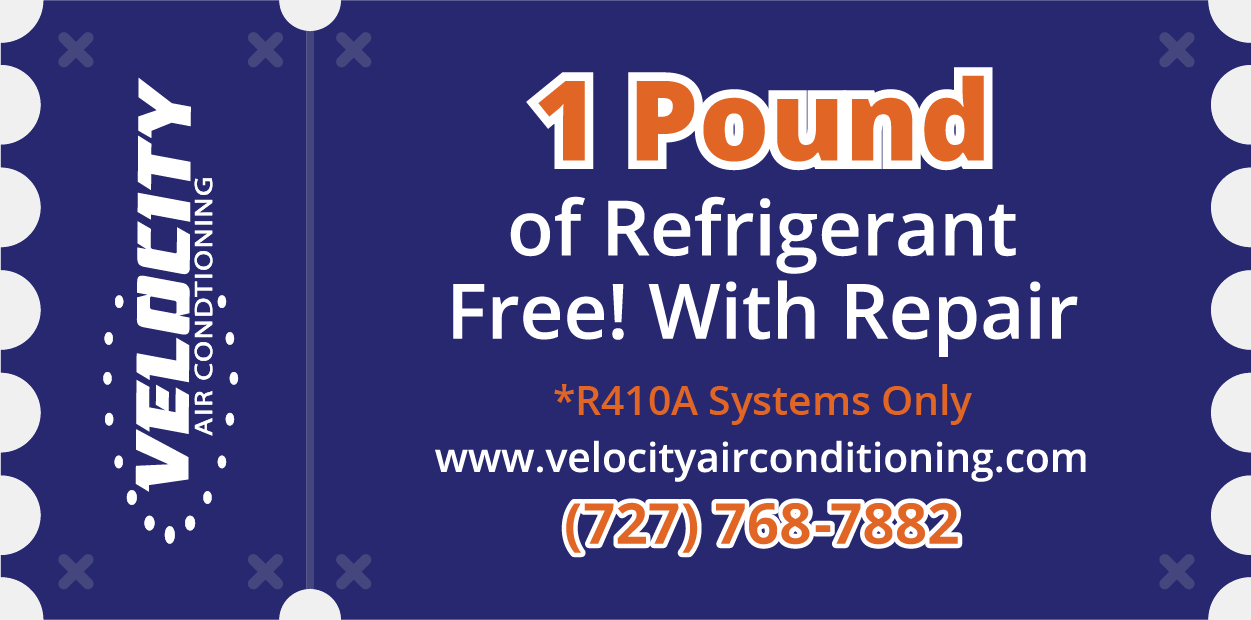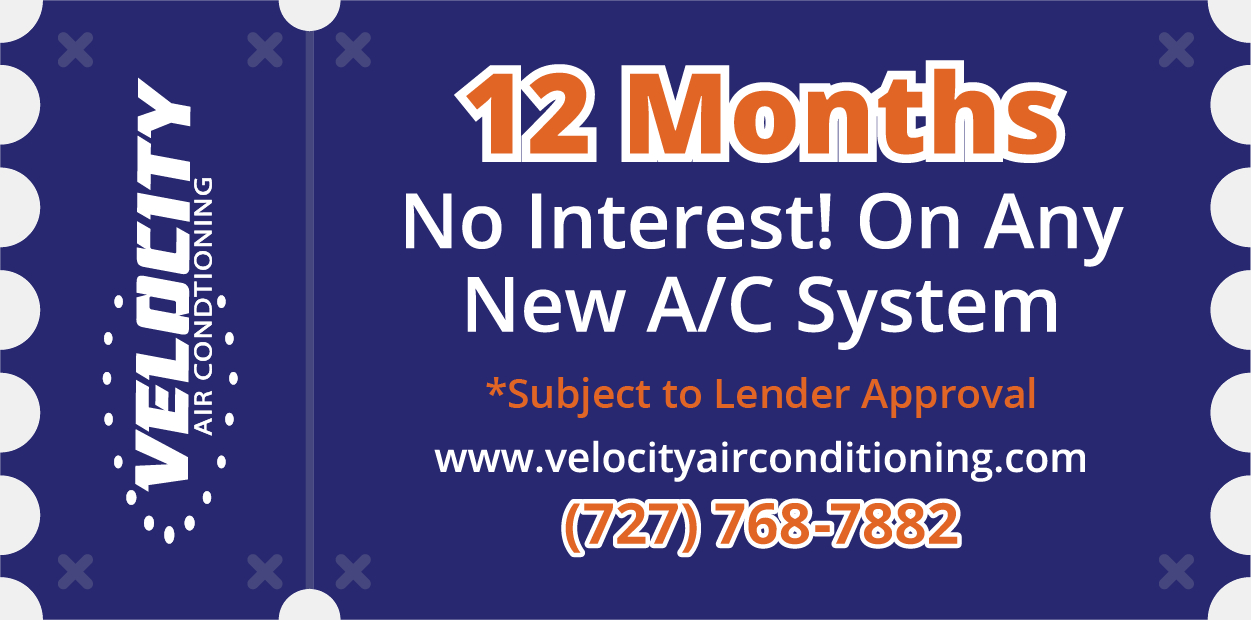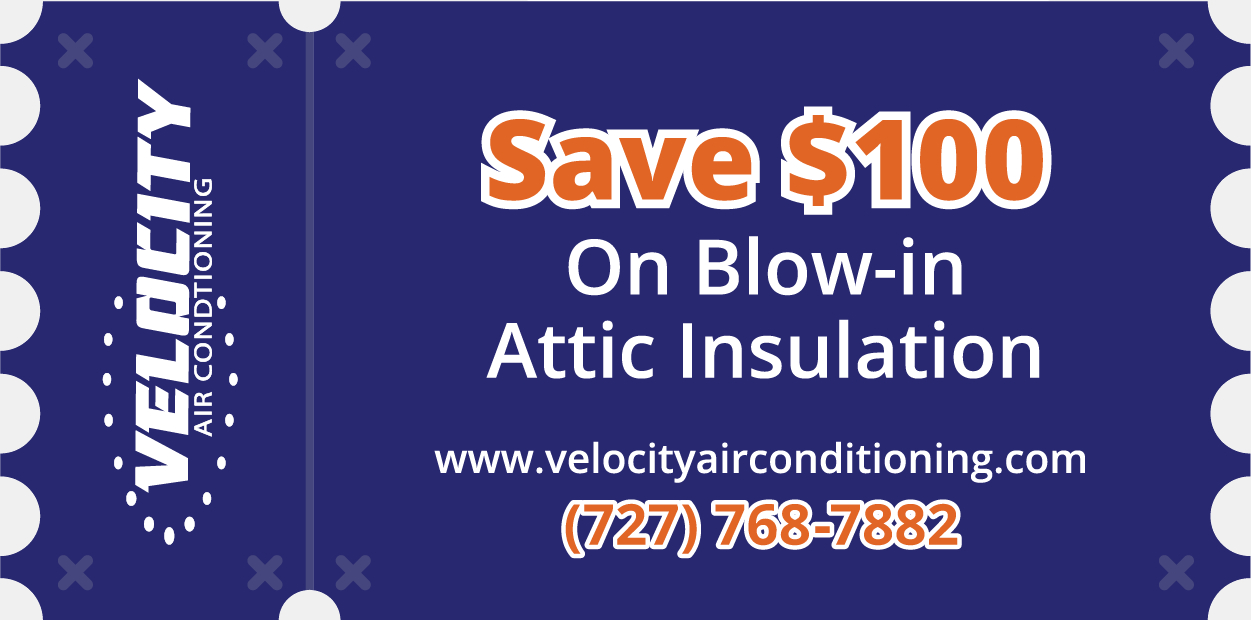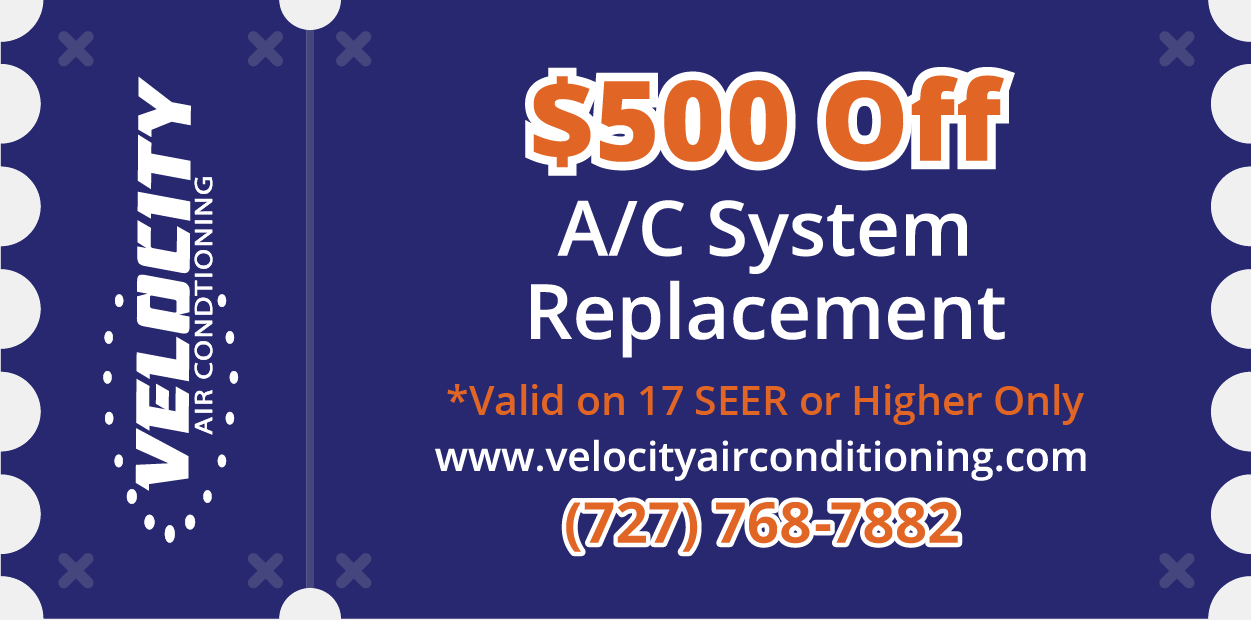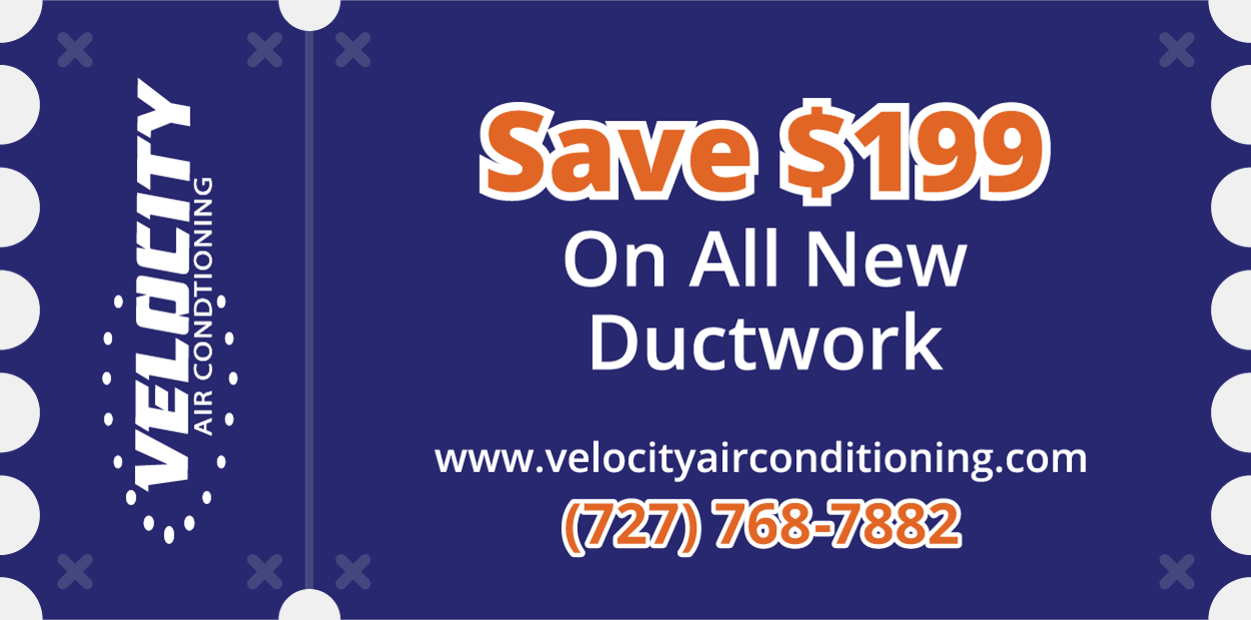 Clearwater
">
St Petersburg
">
New Port Richey
">
Lutz
">
Bradenton
">