AC Repair in Belleair Bluffs, FL


Belleair Bluffs AC Repair Company



When the humidity and heat get bad in Belleair Bluffs, you rely on your air conditioner to keep you and your family comfortable. Sometimes your air conditioner will break down due to the extra strain it's under from the heat. It's also during those times when you need the most reliable air conditioning repair services. Velocity Air Conditioning can help meet all of your air conditioning needs, from tune-ups and repairs to replacement and installation.
Our Most Popular AC Services in Belleair Bluffs:



Things are Warming Up with Our Heating Services



Looking for reliable heating services that don't break the bank? Velocity Air Conditioning has you covered there as well! We know just how chilly winter nights in Belleair Bluffs can feel, so we work carefully to make certain your heater is always ready and able to warm you up. Our team has been trained to service a number of heating systems, like furnaces, boilers, heat pumps, and more.
Call (813) 370-0299 to Let Us Know If You Need Help With:
Belleair Bluffs Heater Repair

:

Many of the same symptoms indicating your need for air conditioning repair are the same for heater repair in the winter. The Velocity Air Conditioning team are experts in all things heating, air conditioning, and ventilation (HVAC). If you notice an issue with your heater, call our team to get your home warm again quickly.
Belleair Bluffs Heater Replacement

:

Just like your air conditioner, your heating system will eventually wear out, needing a replacement. Our team helps evaluate your current needs to ensure you're getting the best heating system for your needs. This includes evaluating your current capacity needs in addition to considering the options to equally match your budget with the best technology.

Belleair Bluffs Heat Pump Installation

:

Many homeowners are enjoying the benefits of a heat pump over the traditional dual heating and air conditioning systems. These offer a substantial increase in heating efficiency, plus it gives you a single system to repair and maintain.
Subtle Signs You Need AC Repair



AC Is Blowing Hot Air – An obvious sign your Belleair Bluffs AC System has an issue is when it blows hot air instead of cool air. This could indicate any number of issues, from a dirty evaporator coil to low refrigerant or a malfunctioning compressor.
Low Air Volume – You should feel the air moving from your vents with your hand or a bare foot. If you hardly notice the air movement, you may have an airflow restriction like a dirty evaporator coil, dirty ducts, or even a failing circulating fan.
Loud Noises – Noises are always an indication your air conditioner needs repair. Pay particular attention to a hissing sound, which potentially indicates a major refrigerant leak. You may also hear a humming or buzzing, typically indicating a problematic electrical component of a failing condensing fan motor. A loud screeching is extremely annoying, and indicates bad bearings in your circulating fan motor. Finally, a rattling sound may indicate something's fallen into your home's condensing unit outside, or that a part has broken and is rattling around.
Your Home Is Muggy – One of the benefits your air conditioner offers is that it helps dehumidify your home. If you notice your Belleair Bluffs home is muggier than normal, it is probable your air conditioner is low on refrigerant, indicating a leak, or that the evaporator coil needs a good cleaning.
Climbing Electric Bills – Your cooling bills will fluctuate with temperatures and electricity rates. However, keep an eye on your actual consumption and if you seem to be consuming more electricity every month compared to the previous year. When you see this increase without adding a new appliance, it's a key indicator your system is struggling to maintain your set temperature. This can be anything from needing AC maintenance to a failing sensor or more significant issues like a refrigerant leak or failing compressor.
Unusual Cooling Cycles – Ideally, your air conditioner will run cycles of 10 to 15 minutes, with two or three cycles per hour. When your system has an issue requiring an AC repair, you may notice longer cycles, where it seems to run nearly constantly. Conversely, you may also see short cycling, where the cycle is extremely short, and cycles on frequently.
Signs You Need A New AC Installation



Velocity Air Conditioning is the go-to service provider of AC Repair in Belleair Bluffs area for air conditioning repair, maintenance, replacement and installation. Our friendly technicians are experts in all things heating and cooling, taking pride in keeping you cool while also giving you a great experience. Our technicians are available 24 hours a day, 7 days a week. No matter when your system starts acting up, we're just a phone call a way. Call (813) 370-0299 to schedule your AC service with one of our award-winning technicians today.
Special Offers
Quality service at a bit of a discount.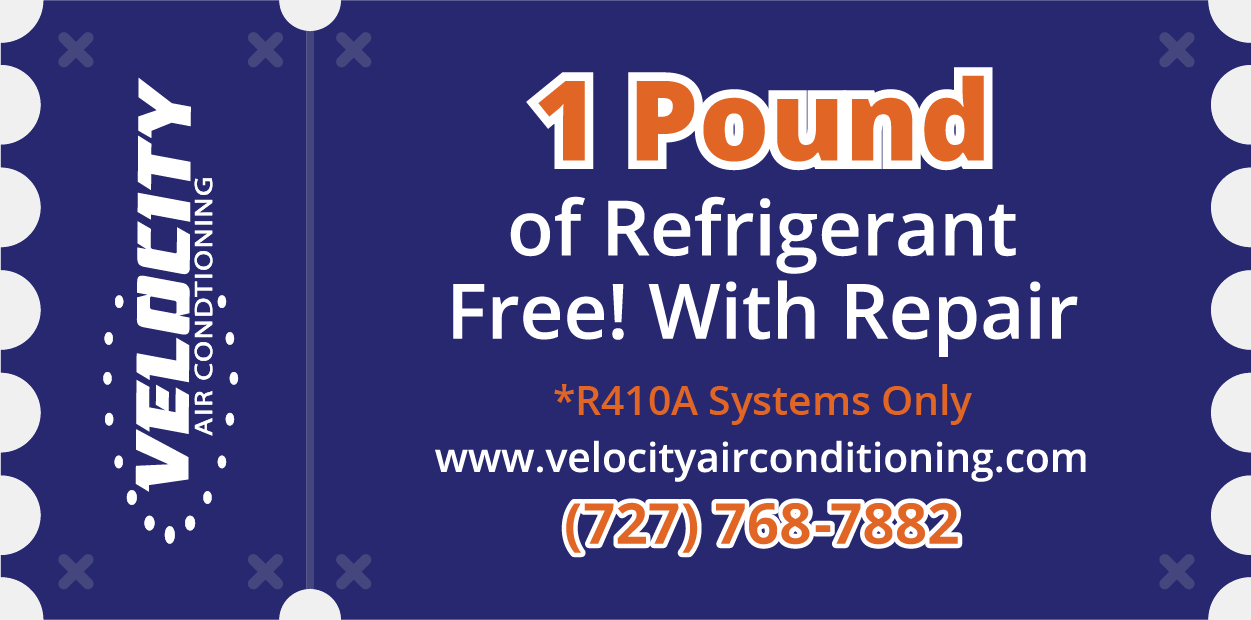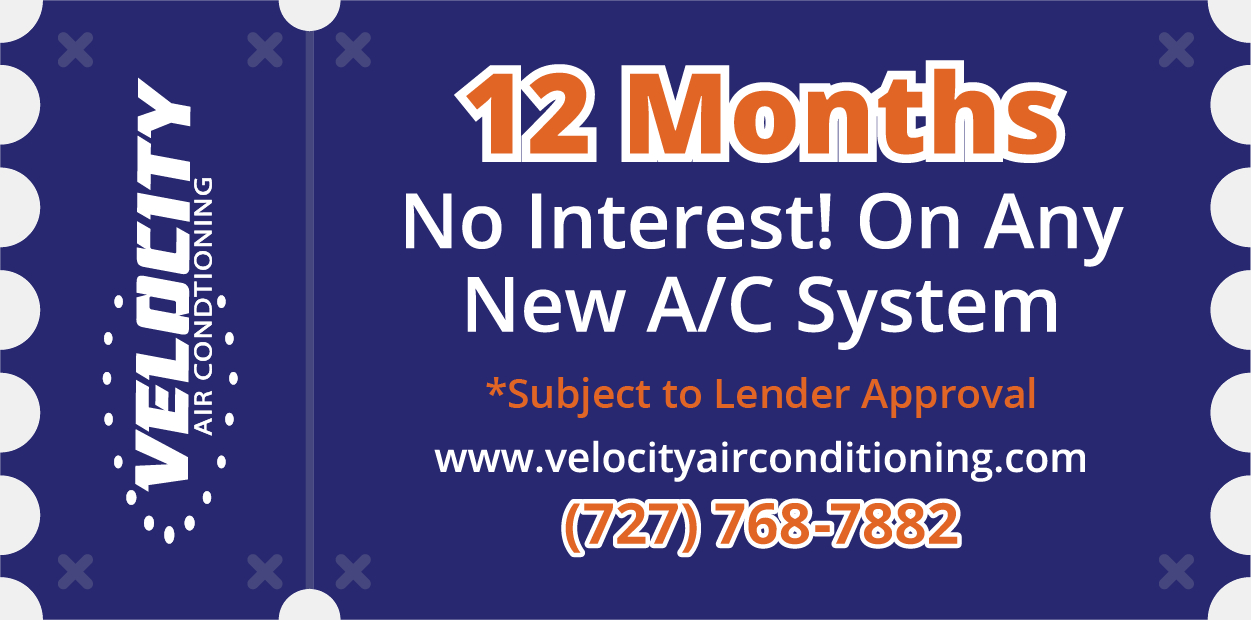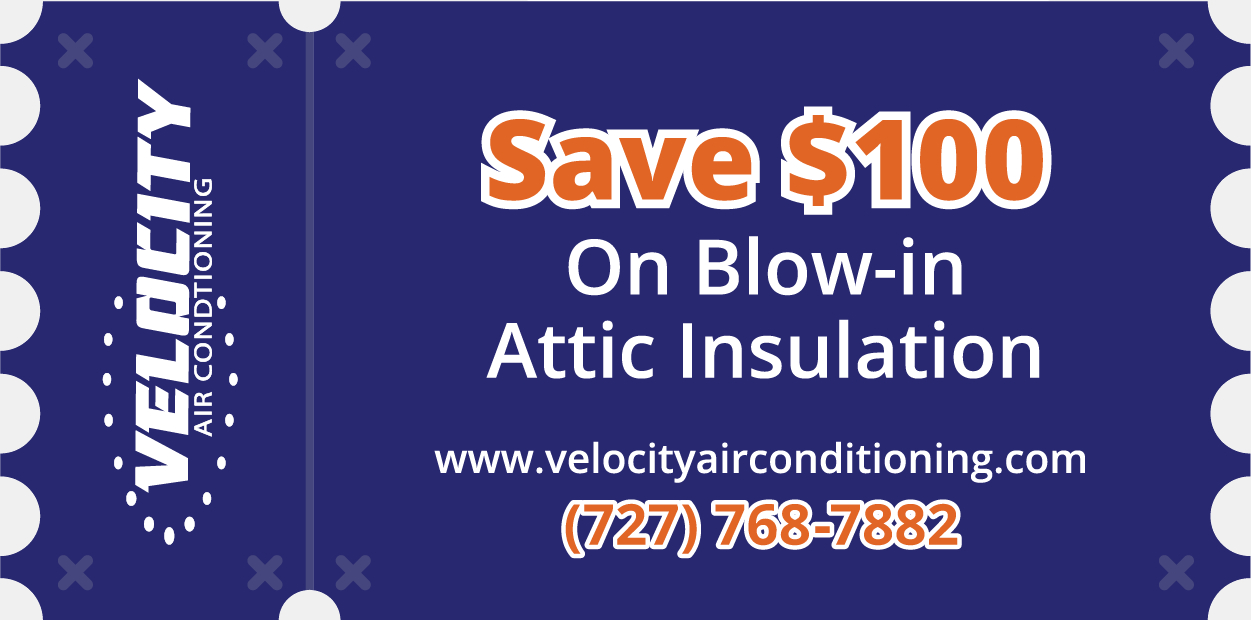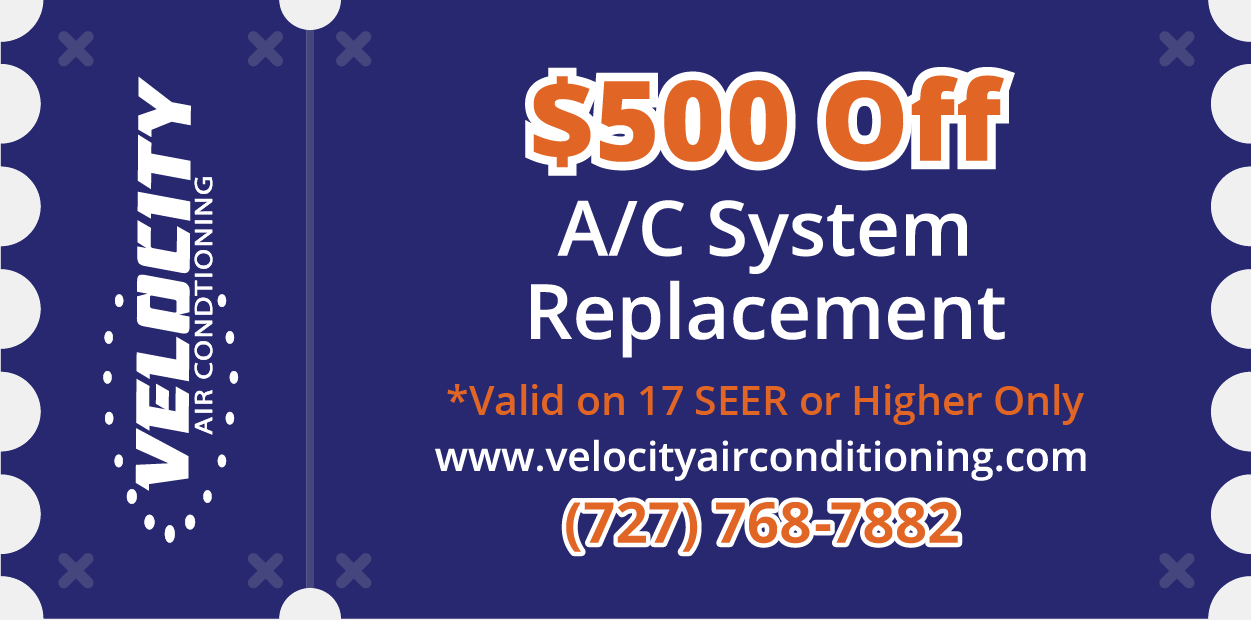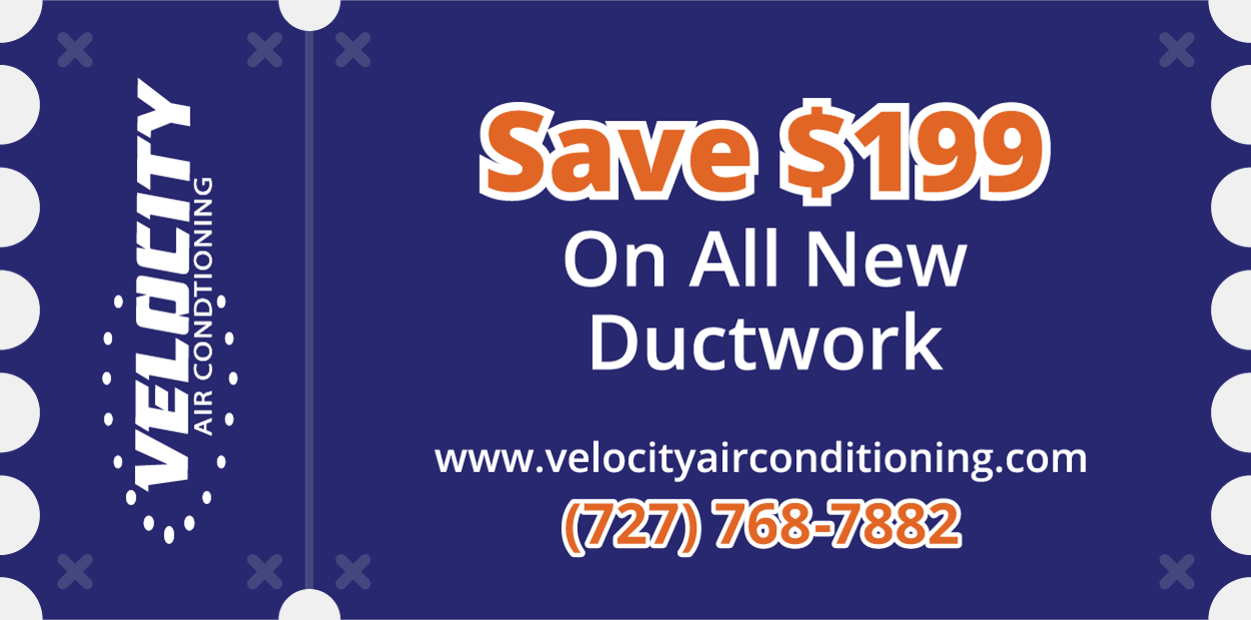 Belleair Bluffs Zip Codes: 33756, 33770


About Belleair Bluffs Florida



At the 2000 census there were 2,243 people in 1,327 households, including 609 families, in the city. The population density was 4,857.7 inhabitants per square mile (1,882.7/km2). There were 1,503 housing units at an average density of 3,255.0 per square mile (1,256.8/km2). The racial makeup of the city was 97.95% White, 0.18% African American, 0.98% Asian, 0.18% from other races, and 0.71% from two or more races. Hispanic or Latino of any race were 1.25%.
Of the 1,327 households 9.9% had children under the age of 18 living with them, 37.9% were married couples living together, 6.0% had a female householder with no husband present, and 54.1% were non-families. 48.5% of households were one person and 29.3% were one person aged 65 or older. The average household size was 1.69 and the average family size was 2.34. READ MORE >>
Areas We Serve